Experience The Country Winery
This true "country" winery specializes in hospitality and semi-sweet fruit and American grape wines. Our wines include a several great red wine blends of Concord, Norton and blackberry to go with Kansas City BBQ. Our Odessa Puddle Jumping Pear wine is a favorite and goes well with spiral sliced ham. The luscious Diamond wine on a sunny day pairs with chicken salad or shrimp kabobs. We even have a spicy Tornado surprise! The winery is nestled in a vineyard with a spectacular view and a small pond and pavillion to have picnics at. Our grapes have received First Place ribbons in several Missouri competitions.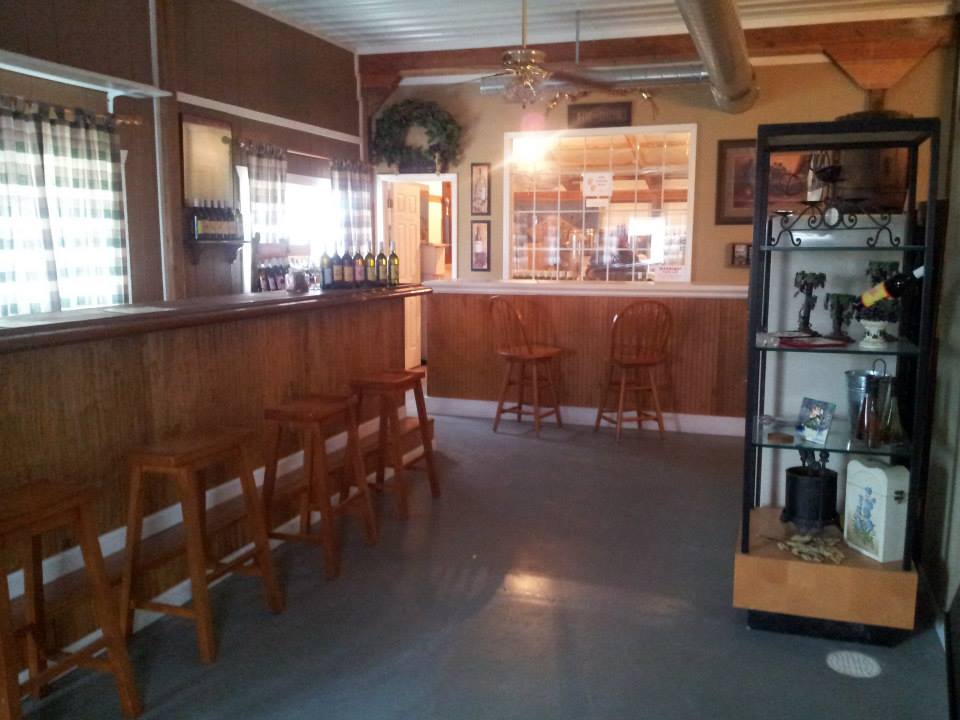 Enjoy the chance to sneak a scenic drive through beautiful rural Missouri on your way here and then to one of our other close colleagues in the KC Wine Trail.
Consider an afternoon picnic here or at the nearby Powell Gardens and maybe a drive around the Odessa reservoir or the newly renovated Lake Venita. Joe has a pond here where you can watch him feed the catfish and there is great fishing at several nearby public lakes!  Don't miss the chance to visit one of the bed and breakfasts nearby. Plan to view a romantic sunset and gaze at the stars!
We are proud to be part of the Kansas City Wine Trail.  Kansas City wine enthusiasts need not travel far to enjoy locally produced wines made from Missouri-grown grapes.  Kansas City and its surrounding area boasts several wineries surrounded by lush and beautiful vineyards.